Intestate 11 Brescia-Rovizza di Sirmione-Peschiera (2006).
Works have been suspended for a contentious occurred in 1997 close to the change of administration from Lombardy Region (completed works with an expense of about 24 millions EUR) toward the Venetian Region.
This Eco Monster is actually incomplete and crosses the vineyards of the Lugana wine (in an area 30km x 20km on the Moreniche Hills), a unique wine in the whole national territory.
Today, it is unfortunately the only cycle-lane that connects Peschiera with Sirmione (high density tourism's areas), since it is forbidden to bike along the lakeside, while on the Interstate 11 it is highly risky due to the intense traffic, high speed and the lack of a dedicated lane.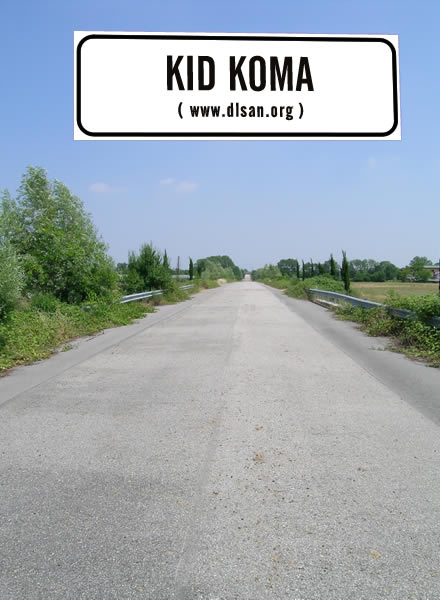 Raccordo Strada Statale 11 Brescia-Rovizza di Sirmione-Peschiera (2006).
Lavori sospesi per contenziosi nel 1997 in prossimità del cambio di amministrazione dalla regione Lombardia (lavori completati con 24 milioni di EUR ipotizzabili di spesa) verso la regione Veneto.
Questo Eco-Mostro risulta attualmente incompleto ed attraversa i vigneti di produzione del vino Lugana (un'area di colline moreniche di 30 Km x 20 Km ) vino unico in tutto il territori nazionale.
E' ad oggi anche l'unica pista ciclabile - suo malgrado – che colleghi Peschiera a Sirmione (zone ad altissima densità turistica) in quanto la viabilità alle biciclette sul lungolago è vietata mentre quella sulla statale 11 risulta altamente rischiosa causa l'alta velocità dei mezzi e l'assenza spazio ciclabile.