A deserted Hotel sited 10 meters from the lake. Peschiera del Garda (2006).
Covering the 20 km of beaches from Peschiera to Desenzano, in an area with a high property speculation: 2 villas and 3 hotels are neglected. There is also a landing wharf that was recently built, which is not fit for use, because it was built in " too shallow water".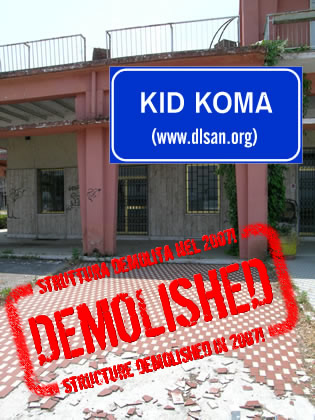 Hotel abbandonato a 10 metri dal lago a Peschiera del Garda (2006).
In una zona ad altissima speculazione edilizia si possono contare percorrendo il tratto di spiaggia di 20 Km da Peschiera a Desenzano: 2 ville e 3 hotel - costruiti a meno di 50 metri dalla costa - in totale stato di abbandono. Si conta inoltre un pontile per l'attracco dei traghetti di recente costruzione non agibile perché costruito su "fondale troppo basso".